Earthbound at the Alfred Film Festival

16 april 2009

EARTBOUND made it to the legendary local Alfred Film Festival! The screening takes place at The Scala Theather in Sölvesborg, Sweden 25/4 at 6 PM. More about the event at
http://www.alfredgalan.se/
.

---

Two New Releases!

26 march 2009

Two new films from the mill this march! Yes, it's true!
WAVEBREAKERS
14,5 minutes.
Drama/Adventure
Over one year in the making... It's finally done! From Millroad Film, Lone Animator and CJFilm comes an ode to Jules Verne and his classic novel
20 000 Lauges Under the Sea
.
This is the only adaption with focus on the silent crew of the submarine. The choosen few. Those without names. The Wavebreakers.
This is their story and it is a dark saga about boredom, madness and isolation.
Premier 6 April in Växjö, Sweden at the Cinefest Convention.
Rififi, 6.00 PM.
Be there. Watch the spactacle. And your life will never be the same...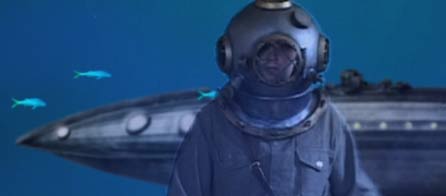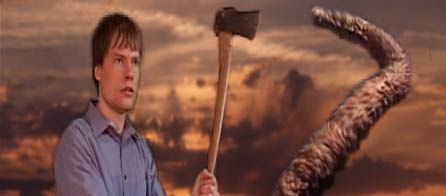 EARTHBOUND
10 minutes
Silent movie/parody
A parody of the classic formula of a H.P Lovecraft tale. I did everthing myself in this one. I filmed it in a few days in june 2008 and finished the editing in march 2009. It's a small projekt without any big ambitions.
The greatest challenge in Earthbound was to tranform shots of Ronneby into the 1920s... In fact, the film turned out a bit disapointing... So these shots is the best part of it... Let's call it a fun experiment.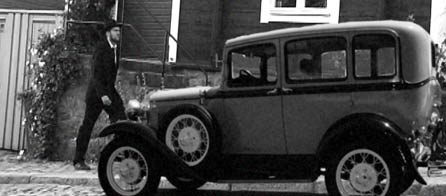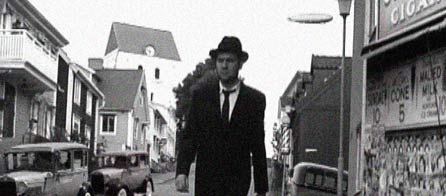 Watch the Earthbound trailer on Youtube:
http://www.youtube.com/watch?v=sig5TQg1W10
---

New sensations on Youtube...

24 january 2009

Now can the first part in a making-of-feature be seen on Youtube. It entitled
Surface and Deep - The Story of Wavebreaker
s and take you beyond the process of filmmaking, from idea to plot to shooting and special effects. There will be 2 or 3 parts of the documentary and the complete feature will be on the DVD and on the tube when the film is done. The documentary is, like the film itself, all in swedish.

See it here:
http://se.youtube.com/watch?v=7yfLvYYrzEY

There's also a new trailer out, there:
http://se.youtube.com/watch?v=1HJrFH6A_rE
---


You are not alone...

14 january 2009

Now there's an offical group for Millroad Film on the massive social network Facebook. Every Facebookin' friend and fan can join. Welcome!

---


The Audience Choice Award to OMAL!
21 september 2008

TellUs Film Festival took place in Karlskrona this weekend. ONE MAN ARMY LEGENDS: UNCHAINED took the AUDIENCE AWARD PRIZE in the senior class!
It was the second award ever to a Millroad Film release.
The winners were based on an online election. Thanks for all your votes!
As Daniel said on stage "I've learned I have many friends on the internet".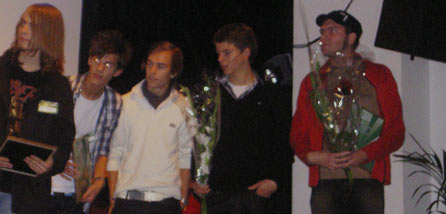 ---
The Return of El Toro Negros
16 september 2008

No, it's not a new upcoming MRF movie... It was a rare event.
For one day, on 11th september 2008, the Bjarnes Mix Collective reunite the classic MRF gangster gang to celibrate Petrus bachelor party.
El Balto, La Frojdo, Bo Hardy and El Cubano teamed up with the new characters El Jerko and El Magnioso. Perus himself embraced the classic role and red suit of Ganjaman. It all turned out to a day long remebered...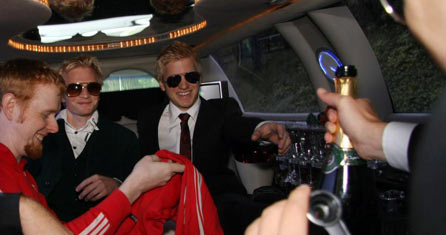 ---


Beneath the waves...
15 september 2008

Millroad Film spend a week in Greece a few weeks ago. Underwater photos (backgrounds for the diving sequenses) and sea views (for the submarine, above-water-shots) were prodeced exclusive for WAVEBREAKERS.
WAVEBREAKERS will be the second film with a part of production in Greece. In 2007 Christopher Johansson shot some postapocalyptic material for ONE MAN ARMY LEGENDS at Crete, Greece.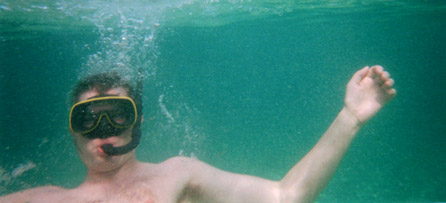 ---


No Wavebreaker this year...
10 september 2008

WAVEBREAKERS is in editing and will remain so this autum and winter... Sorry to say, no release is possible this year. There's a lot of background design, composition work to be made and a lot of animation to put in there for Mr. Lone Animator... Planned release for Wavebreakers is early spring 2009.
Follow the process in
the Captains log >>
(it's all in swedish, sorry).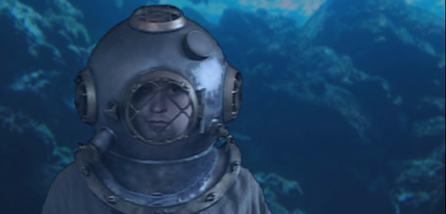 ---

5 september 2008
The release of an unchained beast...

Millroad Film has made a re-cut of OMAL under the not short but beautiful name ONE MAN ARMY LEGENDS: UNCHAINED. The Unchained version is 13,5 minutes, 11 minutes from the original DVD cut has been removed and because of this brutal trim it is a faster and more intense movie experience ready to hit the public...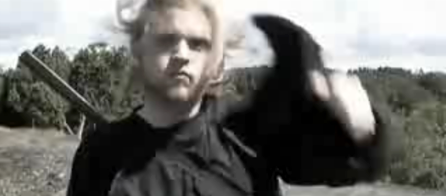 See the Unchained version and vote for it here >>.


---

14 august 2008
It's all magic...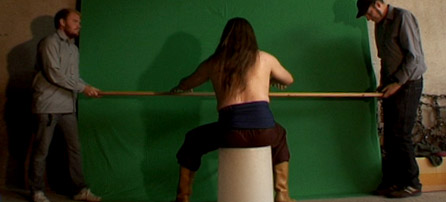 VB is in editing... And there's a lot to do with greenscreen composition and background elements. In this picture from the july sessions of VB shooting in Lerdala we use a piece of wood to create a piece of art.


---

10 august 2008
Guess who's back?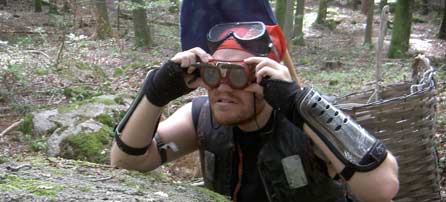 New fotage of the strange travelling salesman of OMAL? Why? Stay tuned...


---

7 july 2008


Mr. Noone on board

- with a sword



A week ago Henning did a beautiful performance as the Captain of the drama. Our prop designer had made a giant steampunk-looking sword and The Henn wielded it bravely into action.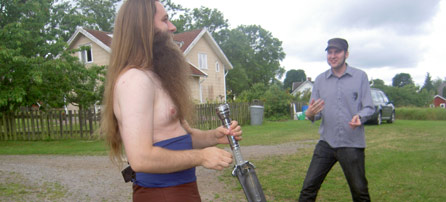 During the days of shooting in West Gothia regions we also had some sound recording sessions in Swedish Radio Studios, Skövde.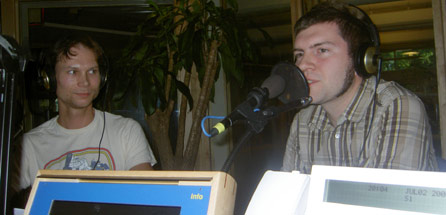 ---

30 june 2008


Nothing is real...



Like the legendary vehicle "N" of the film's backstory,
Wavebreakers
is a project always in motion... Even in in dark times and if The Wall here on millroad.lenneer.se stands still...
During june we have made a lot of greenscreen-shooting in The Basement Studios of Ronneby, Sweden. Machineroom-work, diving and figthing took place in the front of a green sheet.
Nothing is real and everything is green.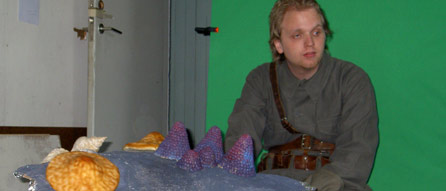 In july we set sail north for the shooting location Lerdala. We are planning to take some shots on the same set as old classics as
El Toro Negros
and
One man army
.
---

12 may 2008

Freedom's lost...
The shooting of Wavebreakers has begun! We wasted two days of wonderful sumerlike weather locked up in the basement with bags of charcoal, a greenscreen and a rubber octopus... It was nice. Thanks to the crew!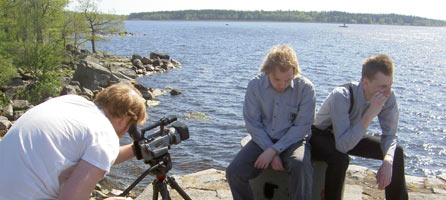 ---

8 may 2008


Breaking the ice...



The first small glipse of thje new project Wavebreakers can now be seen on Youtube. A lightning and audiotest turned out as a short teaser trailer. Enjoy.
http://www.youtube.com/watch?v=ZeTrTxK5r2o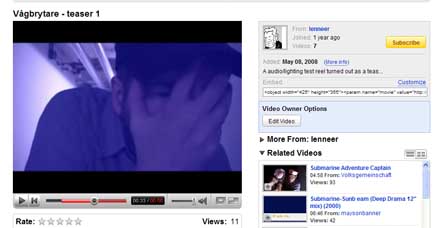 ---
7 may 2008
All dressed up...

Dress up for the summer in the new Millroad Film shirt! Classic vintage logo on the chest along with the message; independent art of illusions since 2002.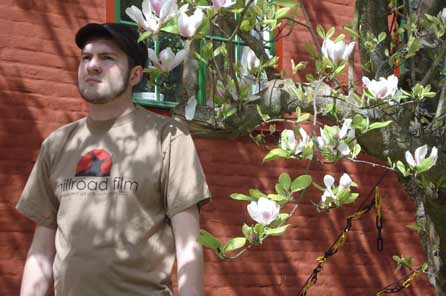 ---

16 april 2008


OMAL - Fun & Foolish
Do you miss a silly reel with bloopers and spoofs on the OMAL DVD...? The days of waiting is over! Yesterday Millroad Film launched the behind the scenes feature
OMAL: Fun & foolish
exclusive on Youtube. See it and learn more about black santa och the famous "caress-lumber-scene" that tranform into the "caress-stone-scene"...
http://www.youtube.com/watch?v=ws-QqhQiU1g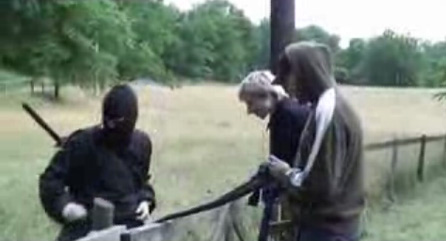 ---

13 april 2008


One Man Army Legends under the saw...
First swedish review online on Tellusfilm.com. It brings light to the truth of bad fights, forest running and tired eyes... We still love it for the same things.

Read the review here >>
.
---
30 jan. 2008

Classic MRF moments on Youtube


The classic Millroad Film Showreel from 2004 is now aviable online on Youtube for the first time. Check it out. Do you remember all the acts?

Millroad Films first 2004 Showreel:
http://www.youtube.com/watch?v=p1KavJiOaOI
There's also a "2008 recut edition" with new adds here:
http://www.youtube.com/watch?v=OxCHEUz74gc
---
19 jan. 2008
Celebrating the birth of a legend...
The OMAL release party in Ronneby take place with first officiell screening and the special beer of the travelling salesman; Traveller's tear.
Taste the apocalyps, lad!

---
10 jan. 2008
One man army Legends is finished and on DVD!
Now he can be
your
one man army tonight, for real. DVDs are going out for festivals, promotion and of course for the team and friendly fans. Read everything about it on
the realeses page >>

---
Dec. 2007


Merry kappa!


Limited OMAL christmas cards going out to those involved.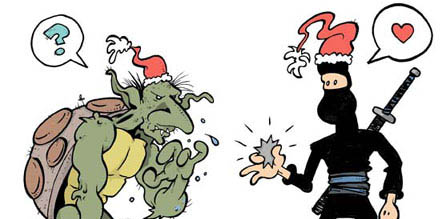 ---



OMAL - Soon on DVD!


Christopher making the final cuts on the film in Skövde. Daniel is working on the epic special features for the DVD. The disc will featuring MAKING LEGENDS (Making of-feature) and CRAFTING THE LEGEND (Art of-feature) and much more.

---



Trailers online!


The full lenght theatrical trailer for OMAL is up on Youtube:
http://www.youtube.com/watch?v=T9liEKGMczM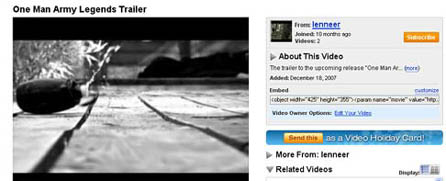 Here's the shorter and spoiler-free teaser trailer:
http://www.youtube.com/watch?v=oEIQBJIH2Ow